My brother-in-law Tom and I hit the town on Day 1. We visited a Wet Market which is a glorified Farmer's Market, went to Tom's work building and had lunch at the Four Seasons. Here are some photos of my first day in Hong Kong.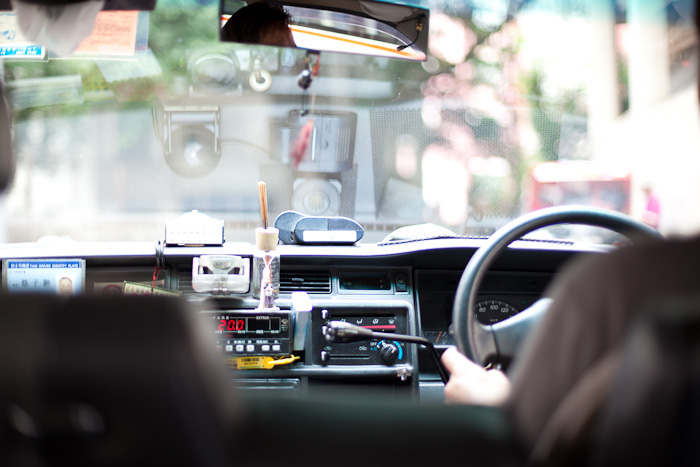 "Just leido!"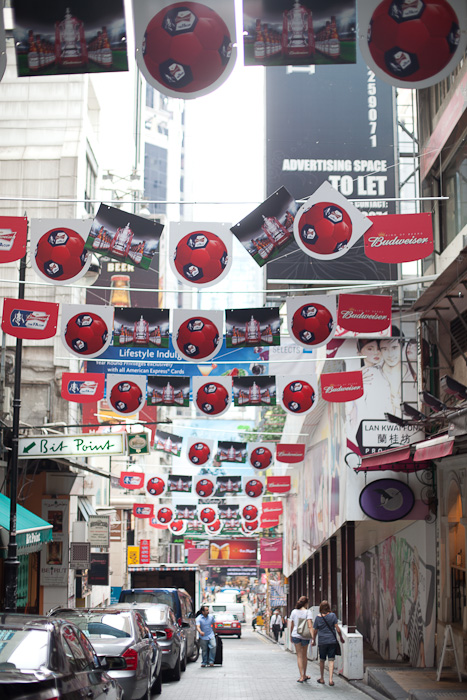 Lan Kwai Fong morning after. Love the Budweiser signs.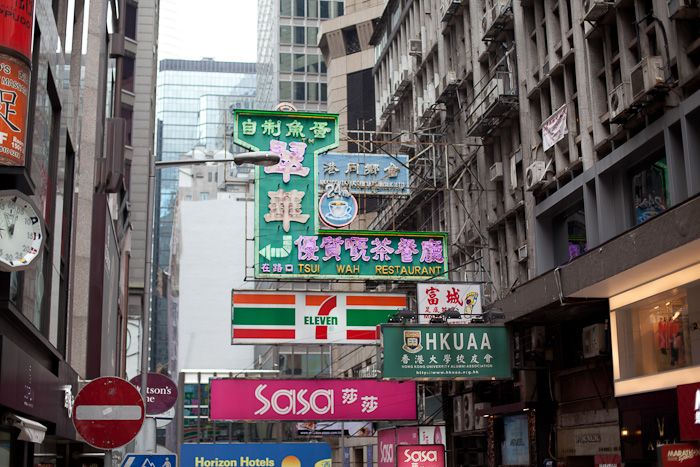 Traditional Chinese Tea Apothocary (come with an ailment, leave with a cure)
                                                                                                       Fresh Bean Sprouts.
                                                                            Look closely on the right rack… Meatballs…..

                                                                                                                    Hungry?
                   My brother-in-law framing the "Create and Annoy" sign which he later wanted to name his in-home esspresso bar.

                                        Preserved/Thousand Year Old Eggs. Duck eggs preserved in a clay-like plaster for [more like] 100 days.
                                                                                             Quail eggs resting on Chicken eggs.
                          If the fish isn't alive when bought they're thought to be too old. Fresh is an understatement here.
                                                            What would you like for dinner tonight?  Pig Hooves, Intestines or Tounge? 
                                                                                                              The old and the new.

                                        The view from my brother-in-law's 52nd Floor office. You can see my reflection a tad, oops.

            View of the Four Season's Pool looking from the IFC Two (above) and vise-versa looking up at the IFC Two in the one below.