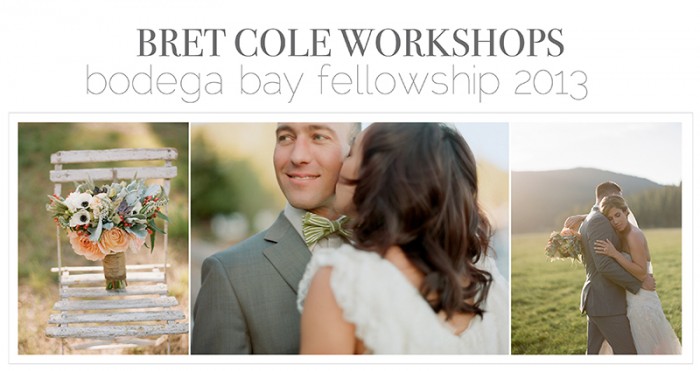 Today registration opens for the next Bret Cole Workshop! The workshop, which is a 3-day photography intensive course, is designed to jumpstart your career or give a veteran photographer a boost. During the workshop each attendee will part-take on 3 stylized photo shoots, lectures from some of the top names in the industry, portfolio reviews and time to co-mingle with like-minded creatives.
There has been so much excitement and feedback after our first workshop. After many location ideas, this next workshop will be taking place 2 1/2 hours north of San Francisco, in a town called Bodega Bay.
Below are some images I shot with Bret's medium format film camera. You don't have to be a film photographer to attend this workshop but I guarantee you'll want to be after seeing Bret's large body of stunning work and picking one up for yourself (there are spare mediums for you to try out, with sponsored film by Fuji and free developing/scanning from PhotoImpact). Personally, I felt as if I was in high school again falling in love with photography for the first time.
If you haven't seen Bret's Images from the Lake Tahoe Fellowship 2013 this past May, click here
To find out more about the Bodega Bay Fellowship 2013 this coming October, click here
There are only 10 spots available. Register early and receive 10% off
Refer a friend and you will BOTH receive 15% off